If you would like to find out more information about our London home flowers delivery services, do please contact us.
Juliet or Douglas will be happy to help you with flowers for your home, whether it be weekly arrangements or simply occasional flowers from time to time.
You can read more testimonials from our clients here.
Kensingtonflowers offer a bespoke  'At Home' flower delivery service, whether it be weekly flowers or for special occasions.
We lovingly install seasonal flowers and plants to private homes in our Kensington, Knightsbridge and Chelsea and Westminster neighbourhood. Our vase arrangements and plant displays can enliven your rooms and enhance your home. Our floral decorations are tailored to your individual style, budget and room settings. They are reliably delivered and installed with discretion and attention to your needs. We are happy to supply vases on loan or arrange displays using your own preferred containers.
Kensingtonflowers are able to help you prepare your home for the festive season. We specialise in Christmas door wreaths, garlands for fireplaces and staircases, Advent wreaths and candle table decorations.
We tailor our creative designs to your personal style, whether that be rustic and traditional or more contemporary.  KF use a variety of decorations including both fresh and artificial berries, flowers, foliages with dried fruits, cones, lichen branches to coloured baubles, ribbons, metallic painted ferns.
We stock a range of  beautiful scented and church candles of all sizes, handmade by British firm, St Eval Candle Company based in Cornwall. They have been using traditional candle making methods for over 25 years and sustainable production. The scented candles include Orange and Cinnamon & Winter Thyme.
They create and test their own unique blends for the perfect candle with superior burn quality, consistent aroma and beautiful appearance.
If you would like to speak with us, simply contact us directly on Tel 020 7225 3176 and  Juliet will be happy to discuss ways to decorate your home for Christmas.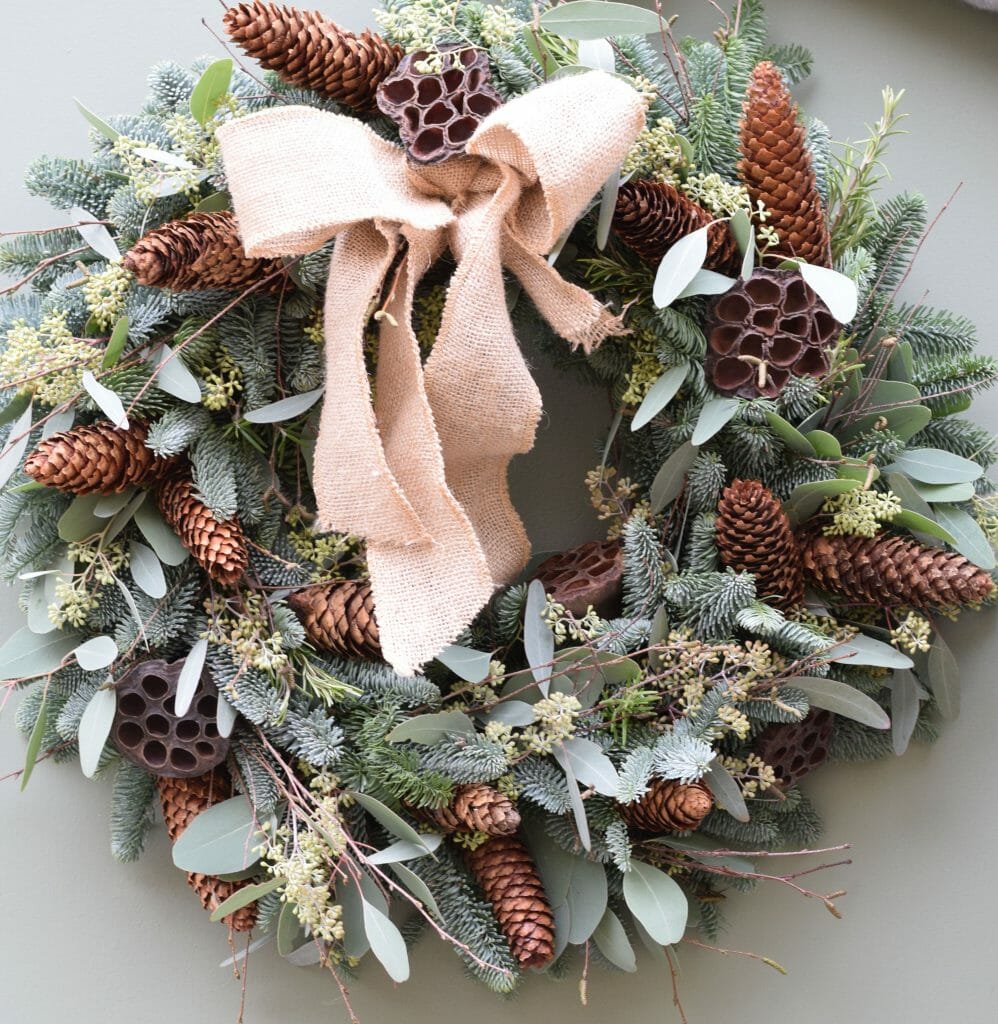 Let's chat!
We would love to discuss the details with you. Please contact us for more information.
Where possible we find it best to discuss your requirements in person. If you are able to pop in, please contact us to arrange a meeting at the shop.