Bramley Bath & Beauty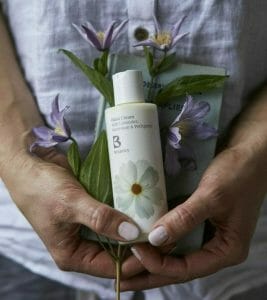 We now stock lovely bath and body products from Bramley, an English botanicals brand from Wiltshire. Currently in the shop are scented candles, oil diffusers, hand soaps and creams, all with lovely, natural scents. The products are made from 100% natural British botanicals, blended with a unique apple seed oil and organic apple extract blend. Bramley products contain 'nothing harmful or unethical'. They are vegan-friendly, cruelty free and the packaging is 100% recyclable.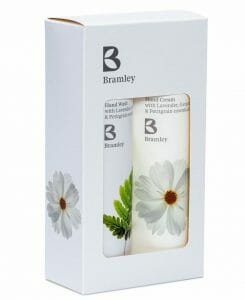 We wanted to add some gift options to the shop because sending a small gift alongside flowers is perfect for some occasions and also because giving flowers is not always possible. We already offer plants and pots so these natural gifts seemed like a good idea. Especially attractive was their essential connection to the English countryside whilst also having a modern aesthetic, smelling perfect and being therapeutically effective. The packaging is decorated with beautiful botanical flower designs.
As well as selling the products separately in our shop, we can deliver a beautiful bouquet or vase arrangement of fresh seasonal flowers accompanied with a Bramley product and a personal note. Available to order with a flower delivery on our website or in store.